Take comfort in being prepared this winter.
It's almost always easier to prevent a winter problem than it is to fix it. Taking a few steps to prepare before the winter chill sets in can save you trouble later in the season, at home, and on the road. We've put together a few resources
to help you weather the cold.
Get your home ready for cold weather.
Take care of a few things before the harsh weather starts. With a little preparation, you can spend more time enjoying the wonders of the season. Check out the infographic below.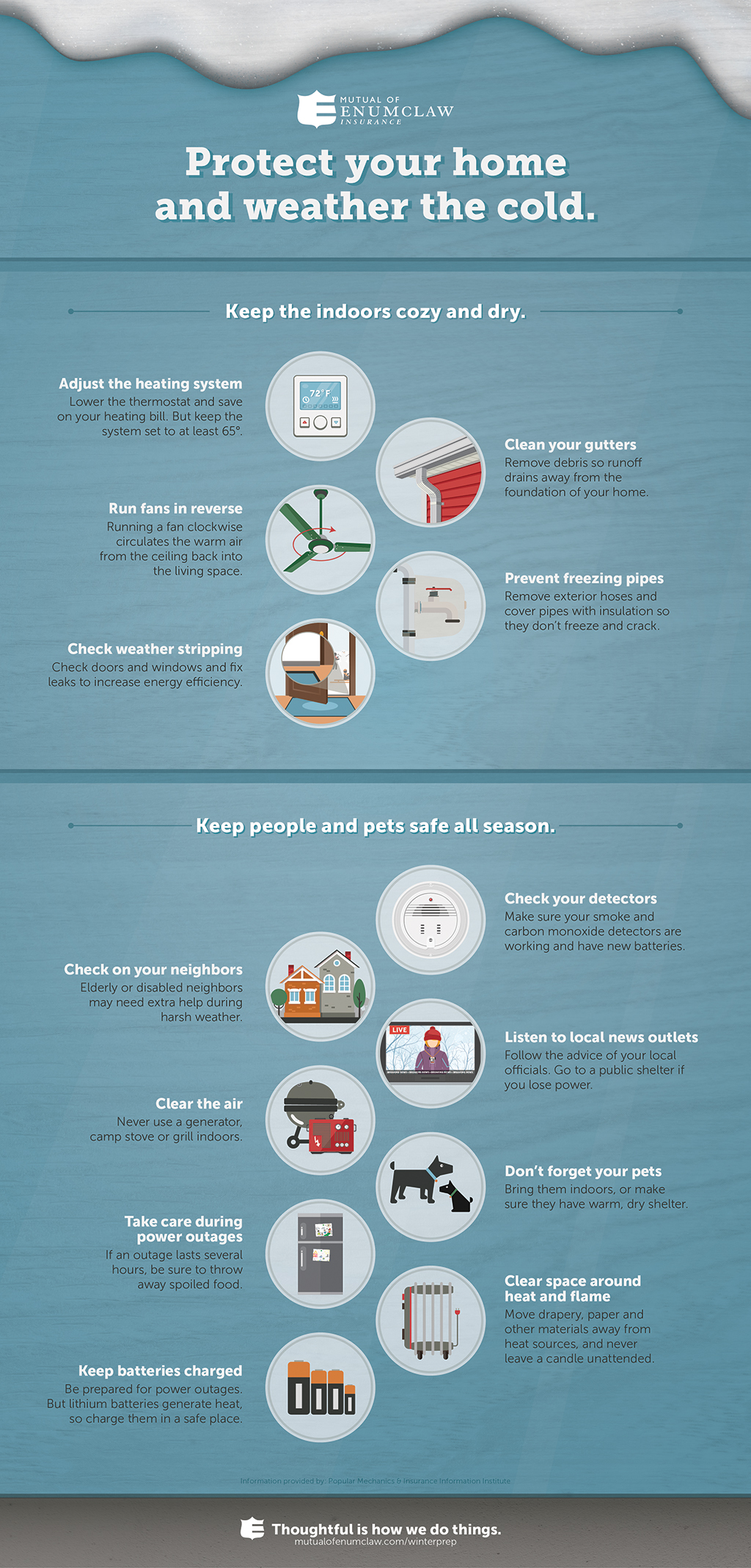 Bring in the experts.
Once you've tackled the DIY projects, it's time to replenish your emergency kit and schedule a few service calls.
Have your heating system inspected.
The colder it gets, the busier most HVAC professionals will be. Don't put off having your system inspected and tuned-up to ensure it's running correctly and efficiently. A proper servicing will include:
Checking for carbon monoxide

Cleaning and replacing air filters

Checking blower operation
Cleaning motor and fan


Inspecting gas piping to furnace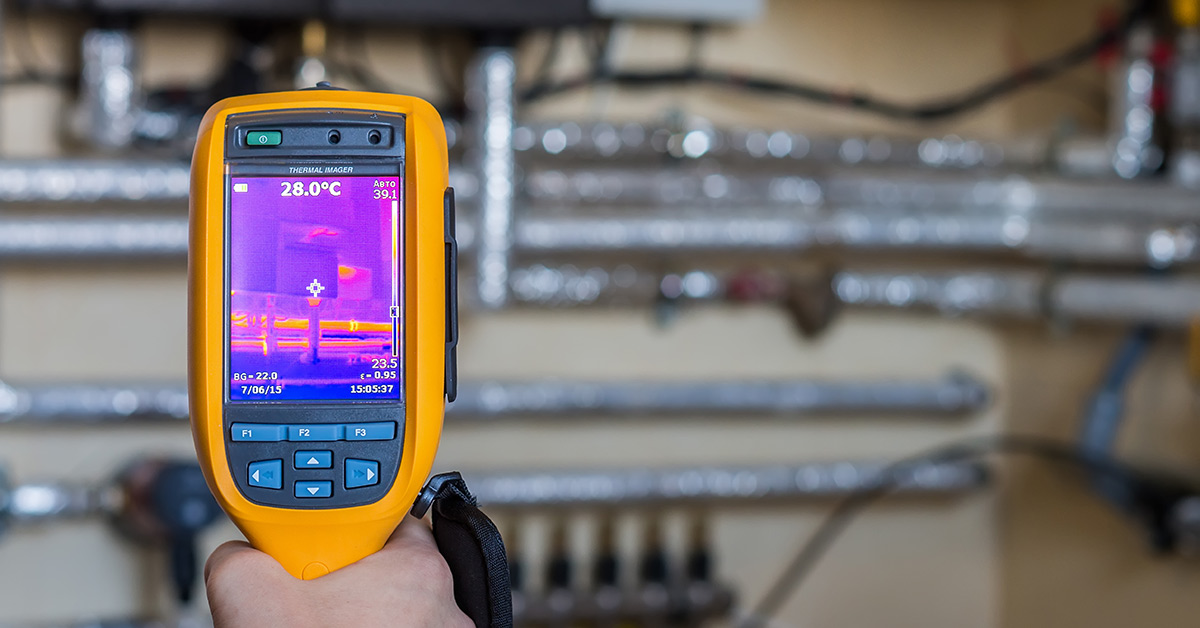 Inspect and shut down your air conditioning system.
Make sure your air conditioning system is properly shut down for winter:
Drain any pipes or hoses coming from your air conditioner.
Vacuum out any pools of water you have in the AC drain pan.
Cover your central air unit with a plastic air conditioner cover to keep the water and snow out.
Keep your fireplace working safely.
Have a professional come in every year to clean the chimney and make sure dampers and flues are functioning properly. Keep tools and screens in working order, and clear ash away regularly.
Trim trees and vines.
Trees can grow a lot in a year, extending their branches over your house, driveway, or your neighbor's property. Keep them properly pruned—ice and snow can accumulate on the branches and cause them to snap off. Cars, sheds, roofs, and other
outdoor items can be severely damaged by even the smallest icy branches.
Prepare a 72-hour emergency kit.
Even if your home is properly winterized, you could still lose power during a bad storm and roads could be treacherous. Make sure you have enough food, water, medicine, batteries, and other supplies to last a few days. Many camping and outdoor stores
offer pre-made 72-hour kits.
Source: Mutual of Enumclaw Insurance